Law 7
Get others to do the Work for you, but Always Take the Credit
"Use the wisdom, knowledge, and legwork of other people to further your own cause. Not only will such assistance save you valuable time and energy, it will give you a godlike aura of efficiency and speed. In the end your helpers will be forgotten and you will be remembered. Never do yourself what others can do for you."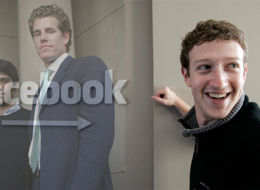 Hey everyone, here to deliver another interesting post about the principles of power. I just finished writing and submitting a 10,000 word English paper, and this is probably going to be the last thing I blog about today before I head to sleep. This is one of the laws of power that I personally feel the most uncomfortable with, but I will discuss it to the best of my ability, borrowing some of Greene's examples and also using some of my own. Hope you enjoy, make sure to check out my other blogs if you haven't done so already!
G E T O T H E R S T O DO T H E W O R K F O R Y O U , B U T A L WA Y S T A K E T H E C R E D I T
We live in a world with constant competition over the limited supply of resources on this planet. In order to survive, you must understand that there are many people around you who are circling in, waiting to steal your ideas and hard work, and call them your own. Unless you learn how to protect yourself and how to play the game properly, you will end up forgotten by history and someone else will gladly fill in the shoes you should have been fitted with.
Basically, there are hunters and gatherers, the ones who survive in this world by hunting, killing, and gathering resources in order to survive, and there are the ones who live off the hunters and gatherers since they do not have either the mental or physical capacity to do it on their own.
The world is like a massive jungle, filled with lions, hyenas, vultures, and eagles. The hyenas cannot often catch prey on their own, so they wait for the lion to do the work for them, biding their time, all the while knowing that sooner or later, they will be able to find another animal to do the work for them. In the real world it is no different, you may be working long and hard one something now, but invariably someone else will come along and benefit from your hard work and creativity.
So what is the key to power in regards to this law? Essentially it is learning how to get others to do the work for you while taking (or sharing) the credit. This will give you an aura of god-like strength and efficiency, and others will always gather around you for advice and help. We all have our strengths and weaknesses, hire those around you who are skilled at this things that you are not. Work as a team, or incorporate them under your name, and then their creativity and hard work become yours, while you become a genius to those around you.
"Writers who have delved into human nature, ancient masters of strategy, historians of human stupidity and folly, kings and queens who have learned the hard way how to handle the burdens of power - their knowledge is gathering dust, waiting for you to come and stand on their shoulders. Their wit can be your wit, their skill can be your skill, and they will never come around to tell people how unoriginal you really are. You can slog through life, making endless mistakes, wasting time and energy trying to do things from your own experience. Or you can use the armies of the past. As Bismarck once said, "Fools say that they learn by experience. I prefer to profit by others' experience."
Think about the people in power today, and how they are doing it. Everyone can learn something from someone else, it is up to you whether or not to reach your true potential by putting everything on yourself, or allowing yourself to release some of that burden on others.
Mark Zukenberg and Facebook is a contemporary example of the truth that lies within this law of power. No one is going to remember the Harvard twins on the rowing team who claimed that they had their idea stolen from them by Mark, the history books have already been written, and you can guess who is left smiling. Even in the
past
, great men like
Thomas Edison
will not be remembered as the thief who stole
Tesla's
ideas, but instead a brilliant entrepreneur and business man.
"Everyone steals in commerce and industry. I've stolen a lot myself. But I know how to steal."
Thomas Edison, 1847-1931
Last Words of Advice
Remember that there is a reversal to this rule. Do not be openly trying to steal peoples ideas from their noses or you will likely get burned and shot down, and perhaps never trusted again. If you don't even have any power base to begin with, it will appear that your are greedy and someone that cannot be trusted. Make sure to play to your strengths, figure out how those around you can help you with your own weaknesses, and create a team filled with the experiences you've learned from all the failures around you, and it will be hard for you to lose.