Law 6
Court Attention at all Cost
Part 2: Create an Air of Mystery
"In a world growing increasingly banal and familiar, what seems enigmatic instantly draws attention. Never make it too clear what you are doing or about to do. Do not show all your cards. An air of mystery heightens your presence; it also creates anticipation - everyone will be watching you to see what happens next. Use mystery to beguile, seduce, even frighten. "
I N T R O D U C T I O N
So this is part two of the sixth law of power, creating an air of mystery. Imagine, in the past, the world was filled with an infinite number of mysteries, from earthquakes, tsunamis, volcanic eruptions, and many more. Whatever we did not understand, became myths, legends, and spirits or gods, but now in our modern society, "We have managed, through science and reason, to illuminate the darkness."
As a result of this newfound light that has spread across nearly every region in the world, we all crave enigmas, mysteries, and people that cannot easily be interpreted or analyzed. The world has become filled with easily recognizable, stock characters which are becoming dull and boring; the mysterious, however, invite and excite the senses, opening many layers of interpretation and invariably drawing the limelight and attention to it.
To create an air of mystery, you do not need to be "grand or awe-inspiring," but instead weave the mysterious aspects of yourself subtly in your everyday actions. Remember, most people in today's world are as easy to read as an open book, they take little care in crafting their image and choosing which words escape their mouth.
"By simply holding back, keeping silent, occasionally uttering ambiguous phrases, deliberately appearing inconsistent, and acting odd in the subtlest of ways, you will emanate an aura of mystery. The people around you will then magnify that aura by constantly trying to interpret you."

Imagine someone like Leonardo Da Vinci, one of the most famous men who ever existed in this world. He was a genius in many areas including art, science, sculpture, engineering, and much more. His mystery, however, heightened his name exponentially, and he knew how to invoke curiosity and wonderment from his peers. For example, he did some strange things such as writing his notebook entries in mirror script which made his work discernible for many years after his death until people actually figured out what he was up to.
Also, we can see the mysterious layers hidden in his art work, which are still being constantly debated and interpreted today. The Mona Lisa, for example, has sparked controversy and debate for centuries, as well as The Last Supper and the Vetruvian man. He enjoyed a unique fame throughout his whole lifetime, and has been forever immortalized through his mysterious actions and subtly layered brilliance in all of his works.
"Authority: if you do not declare yourself immediately, you arouse expectation ... Mix a little mystery with everything, and the very mystery stirs up veneration. And when you explain, be not too explicit ... In this manner you imitate the Divine way when you cause men to wonder and watch. " (Baltasar Gracian , 1601-1658)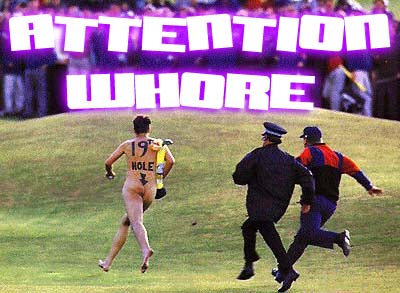 Lastly, I will discuss the reversal of this law, and that is of course to never apply this law to the point where you are repeating the same thing over and over, tiring people out and making them think you are desperate for attention. There are times when the best course of action is to remain hidden with the crowd, and not to defend or attack the reputation of someone who will destroy yours if given the chance.
"Never appear greedy for attention, then, for it signals insecurity, and insecurity drives power away." This goes back to the other laws of power I discussed earlier in my blog posts, "Never outshine the master," and in general, be prudent of your actions, and always take time to reflect and consider ways you can improve yourself in other ways.
Thanks for reading, keep tuned for the next post, will be different in some way but you'll have to wait and see ;)