Hey everyone, not going to write a long post today, since i'll be fairly busy with completing a few assignments that are near their due date, however expect some fresh new content in the near future. Today i'm going to post some more
Powerful Picture
, ones that have already or are still changing the world as we see it today.
P O W E R F U L P I C T U R E S : P A R T T W O
Starting off with a video, *turn up the volume WAY UP*
One small step, I feel that the running race is about to begin
A little girl whose parents were just shot and killed
Taken during the segregation riots in Boston
John Lennon's glasses, after he was shot in the head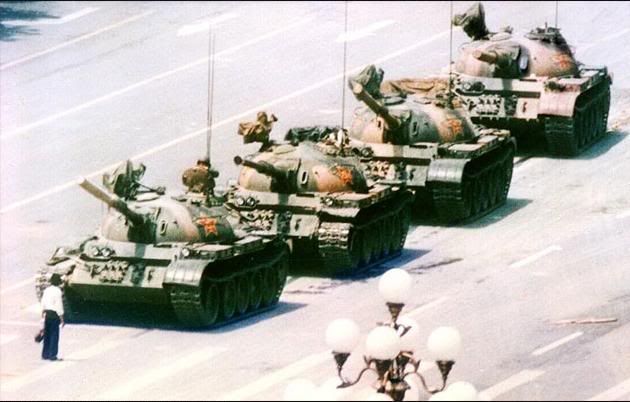 I posted this picture before of the student at Tienanmen Square, but this is the more well known angle
Thà ch Quảng Ðức was a Vietnamese Buddhist monk who burned himself to death at a busy Saigon intersection on June 11, 1963. His act of self-immolation, which was repeated by others, was witnessed by David Halberstam, a New York Times reporter, who wrote:
" I was to see that sight again, but once was enough. Flames were coming from a human being; his body was slowly withering and shriveling up, his head blackening and charring. In the air was the smell of burning human flesh; human beings burn surprisingly quickly. Behind me I could hear the sobbing of the Vietnamese who were now gathering. I was too shocked to cry, too confused to take notes or ask questions, too bewildered to even think.... As he burned he never moved a muscle, never u

ttered a

sound, his outward composure in sharp contrast to the wailing people around him.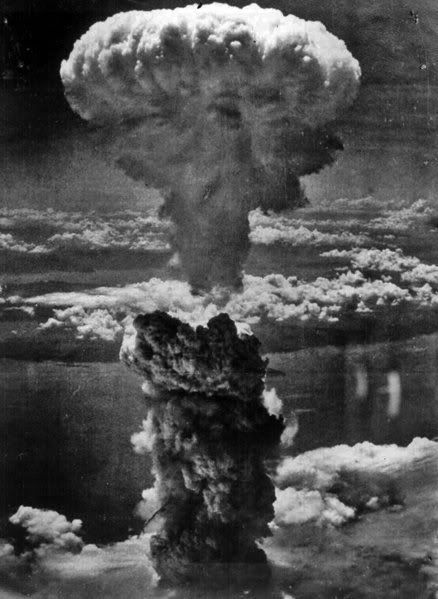 Nagasaki [1945]


This is the picture of the "mushroom cloud" showing the enormous quantity of energy. The first atomic bomb was released on August 6 in Hiroshima (Japan) and killed about 80,000 people. On August 9 another bomb was released above Nagasaki. The effects of the second bomb were even more devastating - 150,000 people were killed or injured. But the powerful wind, the extremely high temperature and radiation caused enormous long term damage.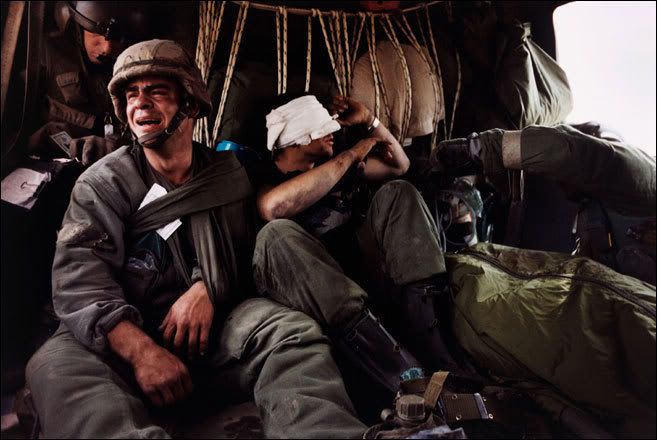 Casualties of war [1991]


Image of a young US sergeant at the moment he learns that the body bag next to him contains the body of his friend, killed by "friendly fire".

The widely published photo became an iconic image of the 1991 Gulf war - a war in which media access was limited by Pentagon restrictions.
How Life Begins [1965]


In 1957 he began taking pictures with an endoscope, an instrument that can see inside a body cavity, but when Lennart Nilsson presented the rewards of his work to LIFE's editors several years later, they demanded that witnesses confirm that they were seeing what they thought they were seeing. Finally convinced, they published a cover story in 1965 that went on for 16 pages, and it created a sensation. Then, and over the intervening years, Nilsson's painstakingly made pictures informed how humanity feels about . . . well, humanity. They also were appropriated for purposes that Nilsson never intended. Nearly as soon as the 1965 portfolio appeared in LIFE, images from it were enlarged by right-to-life activists and pasted to placards.